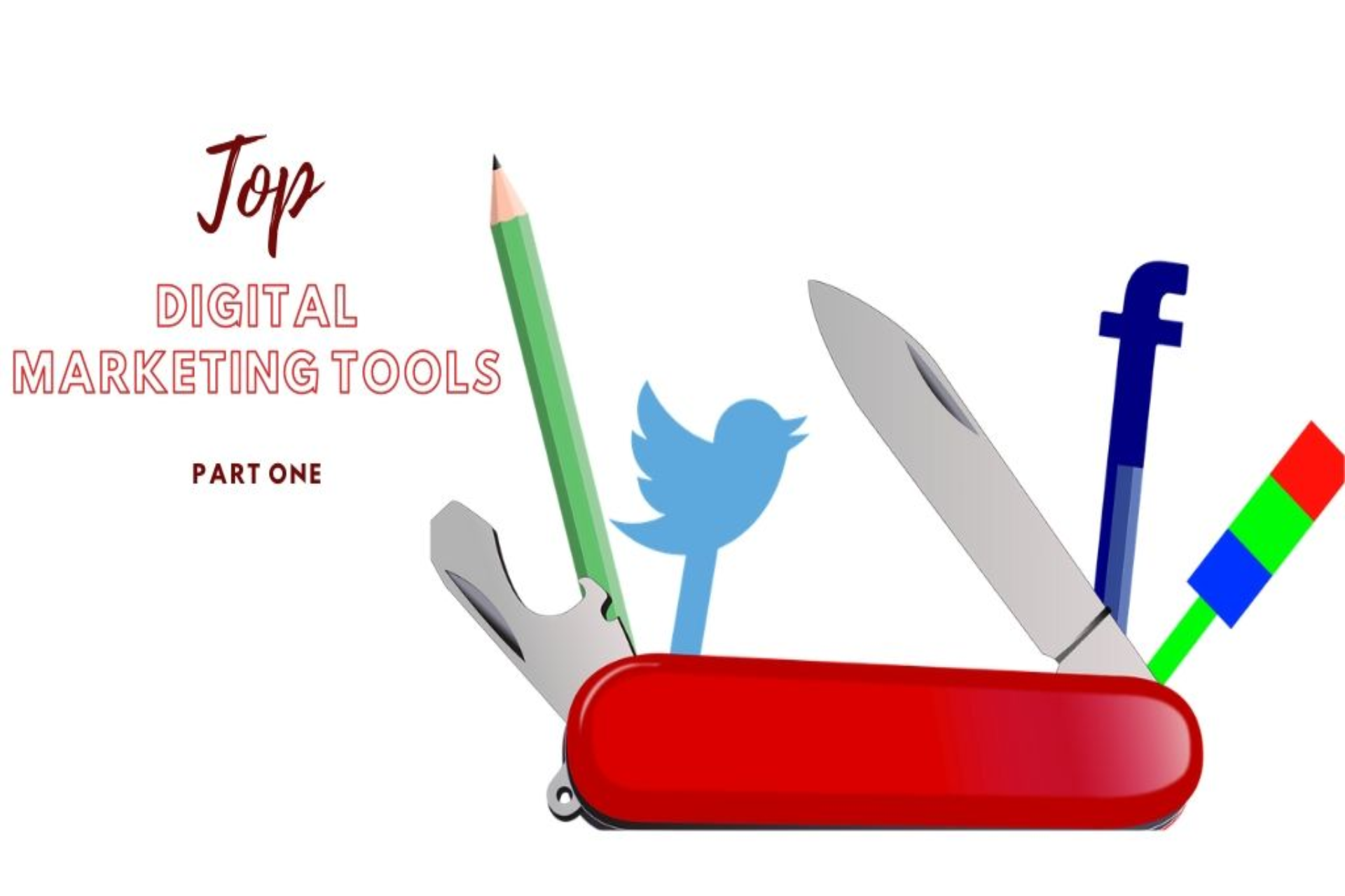 Digital Marketing
Special 20 Digital Marketing Tools That's Beneficial To your Online Marketing
TOP DIGITAL MARKETING TOOLS
Today We're gonna be talking about digital marketing tools So let's get started! One of the coolest tools from the last month for sharing is
This is a list of some of the most useful tools online to help you build and scale your business. The ones wit stickers are our personal favorites at Odigital. and you can check out or Instagram marketing tips every small business owners should know HERE.
DIGITAL MARKETING TOOLS FOR 𝗚𝗥𝗔𝗣𝗛𝗜𝗖
To design social media graphics, presentations, posters, flyers, book covers, Web pages, and other visual content. the following are tools you can use that have numerous templates, fonts, and illustrations, effect to use. they include:
Canva
Adobe spark post
Picsart
DIGITAL MARKETING TOOLS FOR 𝗦𝗧𝗢𝗖𝗞 IMAGES
Get clear and beautiful picture for your post.
Unsplash
Pexel
Pixabay
Remove.bg : This is for removing the background of an image
DIGITAL MARKETING TOOLS FOR 𝗩𝗜𝗗𝗘𝗢 𝗘𝗗𝗜𝗧ING
Edit your videos for social media campaigns
Inshot
Adobe Rush
Quik
VivaVideo
DIGITAL MARKETING TOOLS FOR 𝗢𝗡𝗟𝗜𝗡𝗘 𝗠𝗘𝗘𝗧𝗜𝗡𝗚
For having video chat with group of people in different locations. Online meeting, conference, seminars online training, webinar, etc
Zoom
Skype
Google hangouts
Webex
Microsoft teams
Podio
DIGITAL MARKETING TOOLS FOR PRODUCTIVITY, TIME MANAGEMENT
This category helps in managing events, scheduling appointments and reminder of work each day. They help in managing projects and tasks.
Calendly
Trello
Phone alarm
DIGITAL MARKETING TOOLS FOR PAYMENT GATEAWAY
Receive money from customers online easily without disclosing your bank details and you can recieve payment from foreign customers.
PayPal
Stripe
Paystack
Payoneer
DIGITAL MARKETING TOOLS FOR EMAIL MARKETING
List building has become an integral part of digital marketing and its important to know digital marketing tools for anyone that wants to survive in the digital marketing space today. And email marketing is one of the ways to build your list of ideal customers and deliver amazing content to get then to trust you before you sell.
Mailchimp
Convertkit
Get response
Amazon SES
DIGITAL MARKETING TOOLS FOR CREATING FORMS
You need to know your customers and what they want. Doing market research is very important if you want to know your customer pain point. Online forms can be created with questions for free. With the link shared for people to answer to gather information for your business. For survey, questionnaire, etc
surveymonkey
Google form
Type form
DIGITAL MARKETING TOOLS FOR MANAGING PASSWORDS
It helps to generate different highly secured password for different accounts and also help you save them.
Zoho
Dashlane (Free up to 50 passwords)
LastPass (Free 30-day premium account)
Keeper (30 percent off unlimited plans)
DIGITAL MARKETING TOOLS FOR CONTENT CREATION
Grammarly helps eliminate most of your typing error with grammarly.
Otter. Otter can be used to TRANSCRIBE your videos into text.
Google keep – For note keeping
Evernote – For note keeping
DIGITAL MARKETING TOOLS FOR 𝗦𝗢𝗖𝗜𝗔𝗟 𝗠𝗘𝗗𝗜𝗔 𝗠𝗔𝗡𝗔𝗚𝗘𝗠𝗘𝗡𝗧
Manage accounts in social networks, schedule posts to Twitter, Facebook, Instagram, etc. Monitor all your channels.
Buffer
Hootsuite
HubSpot
Planoly
DIGITAL MARKETING TOOLS FOR 𝗣𝗢𝗗𝗖𝗔𝗦T
Podcast is a powerful means of getting your content out there through audio. Raving fans will follow your podcast.
Anchor.fm
Apple podcasts
Soundcloud
Spotify
google podcasts
DIGITAL MARKETING TOOLS FOR 𝗖𝗟𝗢𝗨𝗗 𝗦𝗧𝗢𝗥𝗔𝗚E
Stop losing your files on your phone and PC. Start saving them in the cloud. This can also help you sync your files between devices. You can prepare a document at home and save it in the cloud then go to the office and access the file without going around with your PC everywhere.
Google drive
Dropbox
iCloud
One drive
DIGITAL MARKETING TOOLS FOR 𝗨𝗥𝗟 𝗦𝗛𝗢𝗥𝗧𝗘𝗡ING
Shorten your long links filled with consonant letters and hard remember. Convert to a short alternative for free
bit.ly
rebrandly
The Top Tools We Love At Odigital
FinMeUp: to stay informed with various business-related topics
Receipt Bank reads and extracts data from your receipts, invoices and other financial paperwork quickly and easily. Instantly capture a receipt by taking a photo with the app, or forward items to your unique Receipt Bank email-in address. The app will extract key information from the submitted document.
MileIQ: Automatically track your driving mileage through your Android with MileIQ. MileIQ is a free app for the Android where the app logs your drives and even calculates the value and documents it for your tax filing requirements.
Tiktok (formerly known as musical.ly) is a social media platform for creating, sharing, and discovering short music videos, think Karaoke for the digital age. WHAT IS YOUR TOP THREE MOST USED APP OR TOOL FOR ONLINE BUSINESS, SHARE
Test out your old and new visual identities and have fun. Still on the subject of design,
when building landing pages for experiments or campaigns, sales materials, or any visual assets, if you're like me you like to use tools like this
Pexels or Unsplash :This digital marketing tool is used to grab stock photography free. you can get free pictures on these sites sometimes you need to leave shoutout to the author of the pic other times they are completely royalty-free and they are the top digital marketing tools for every digital marketer.
Here's another old but still relevant digital marketing tool for graphics we haven't mentioned yet
Pixabay : Pixabay is a digital marketing tool that has a nice long-range to choose from? They do look a bit more stocky than Unsplash but searches always come up with relevant results.
Still on the subject of stock and visual here's a nice tool called
Undraw : This digital marketing tool offers tons of free illustrations and visuals by theme or category. Here you can search for payment, blockchain, digital marketing and even communication. And you can also change colours to match your colour scheme.
Now still on the subject of front-end design and front-end code, There is
Codepen.io : This online marketing tool is like Behance but for front-end developers and designers. They provide the HTML, CSS and JavaScript for nifty front-end animations and designs.
On code pen, you'll find anything from slick sign up buttons to stacks of images, cool backgrounds that move with the mouse, random topical animations like funny Banksy theme or even couch-potato animation. take a look at it and thank me later.
Still, on the subject of front-end and design, there is
Freebiesbug: This online marketing tool has tons of free front-end resources in PSD file, Illustrator, Sketch, and code snippets Everything you need to shortcut your design process.
Okay now, let's look at some other cool tools.
Social Blade : This digital marketing tool is used to find the most interesting and engaging influencers on youtube for any niche, and this is just as interesting. It's a sponsored post calculator. So you input the name of an influencer and it gives you an idea of what a post on that influencer's Instagram would cost.
Talking about Instagram, there's one that's pretty amazing right now
Downloadgram.com; This digital marketing tool allows you to download high-resolution versions of any image on Instagram. It's good for when a screenshot is not enough, notwithstanding, it only works with accounts that are open and not private accounts
Okay, now let's talk Digital project management.
Realtime Board: Here's a very nice tool to get your brain on paper, sort of. Now if you're working on a new project, a new the campaign, a new experiment, it can be quite limiting cognitively to use Word or a spreadsheet to brainstorm your ideas.
Realtime Board is a powerful software for mind mapping that allows you to avoid using paper and let your mind roam wild and free. Check it out, it is very smart, intuitive and you can test it for free.
Speaking about mind-maps and flows,
Funnelytics: This digital marketing tool is used for user flow journey mapping and funnel mapping. When it comes to experimenting design very often the devil's in the details. Funnelytics will allow you to find the devil, and also to communicate your experiment design better to other stakeholders.
This was very useful for a recent experiment that we designed at the top of the funnel for lead generation, and lead generation usually revolves around some sort of content creation, right? And sometimes, like me, you might be having a creative block and trying to brainstorm on the type of content you should create?
Outgrow: Well here's a creativity shortcut tool developed by Outgrow. this is a content heading generator that's very interactive and can help you come up with ideas on interactive content to create. So here, for example, I wanted some interactive content ideas around blockchain, or here's something around growth teams and it's giving me lots of ideas to work from. this is a great example of the way outgrow help marketers to generate leads.
Okay great, so you have written this amazing content, you have published it.. how do you promote this content so a lot of people can see it?
Rebrandly and Retarget Links: Here's a nice digital marketing tool. so at Odigital, we use Rebrandly to create our short links and to integrate retargeting pixels inside that link. Here's a new tool in this space called Retarget Links. What's different about their methodology is that they let you create short links and upload your banners so you're making the short links and the retargeting campaign at the same time.
13. Mailcharts.com: Ooh and here is another one of our favourite online marketing tools from the past weeks. It's called Mailcharts.com and it's a competitive analysis tool for email. when you use the free version, you are allowed to get all the emails of the last 14 days from your competitors or the companies you want to follow up on, instead of having to sign up to all of their newsletters individually.
Okay let us take a look at more digital marketing tools
This is reasonably a random flow of a bunch of various tools we've been playing around with for the past number of weeks perhaps they might not be super relevant and some of them are kind of gimmicky.
We've talked about flippa.com in the past where you can sell and buy websites and businesses to kickstart your growth or shortcut your SEO.
Exchange Marketplace : Here's another digital marketing tool, it is called Exchange Marketplace and it's a great the place to buy a strong domain name or an existing website or a side project.
Here's a fun one,
youdontneedwp.com: I think the concept is sort of fascinating youdontneedwp.com could be a web site that enables you to create websites with Google Docs.
. It's a cool concept but it might hurt you if you want to rank in search.
Here's another nifty digital marketing tool
letsenhance.io: So what you do is you upload a blurry pic and letshance tries to make it sharper
Okay, and finally in some tools that we use and that have new features:
Rapid Miner : This tool has a new tool to run in-browser prediction models. Rapid Miner has added a lot more features since last year.
And then finally,
Phantom Buster: This digital marketing tool has some new integrations again. They allow you to check out your competitors best Facebook post, extract all the people that liked or commented, auto-like all of your prospects last posts to send them notifications and do the same with an event where your prospects tend to go.
Always risky to play around with these tools but Phantom Buster keeps delivering on small sneaky tactics then you can use.
Okay, thanks a lot for staying this long!