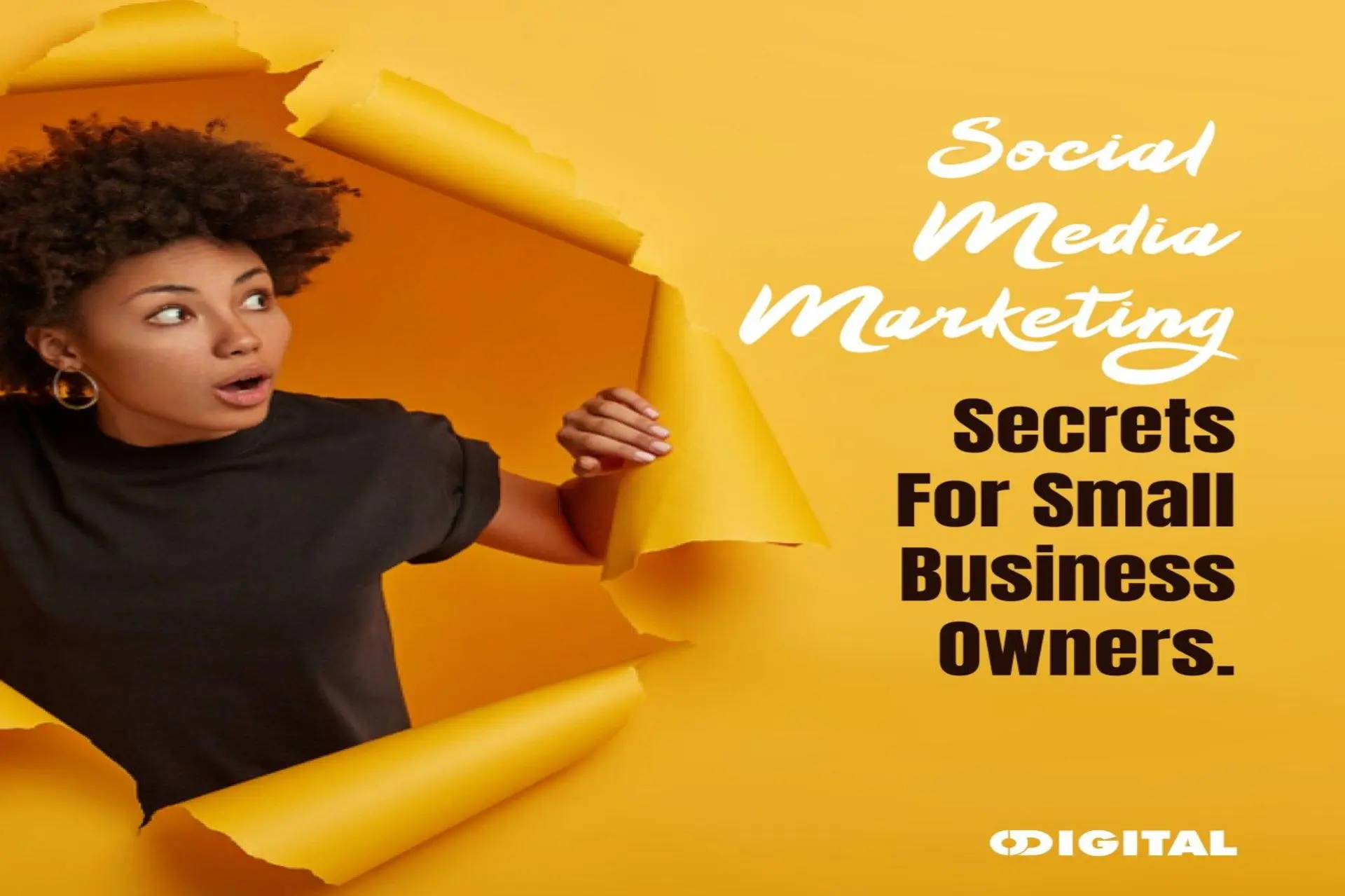 Are your social media marketing efforts yielding the kind of results you want?
If you're a small business owner, the one running the marketing, the sales rep, or you're keeping track of the inventory, then you know what it means to run a small/sole business. With countless products to be delivered and deadlines looming, social media marketing may be an inexistent tactic in your marketing plan.
But I wouldn't take social media off your plans just yet.
With every waking moment, people spend more and more time on their phones, and most of the time, they are on social media platforms. Social media users also interact with businesses that they're interested in on these apps. This means that your potential customers are not only on social media, they are already waiting for you!
If your business model is built on individual customers, this turns social media into an extremely powerful tool to connect with your audience to build brand loyalty and awareness. What makes this even better is that social media is also an effective tool for lead generation. With social media marketing, you can also create content that adds value to the lives of your customers and prospects and this greatly nurtures brand affinity.
When social media users click on your offers or content, this means they are looking for your products and they are opting in to receive more updates about your business. This is mainly because they opted in of their own accord and this makes them more easily convertible compare to the person just seeing your ad for the first time.
Social media is free and is the best option for businesses looking to connect directly with potential customers and people directly interested in their brand. Social media is extremely easy to use, though that doesn't mean all you have to do is post. Before you proceed with your social media marketing journey, there are some things you need to take into account- a strategy if you may.
Here's why your small business needs a social media marketing strategy.
The main reason why you need to have a social media marketing strategy is so that your effort does not go in vain. It would be better if you weren't on social media at all than to be on and not get any return on your investments.
Creating content is one thing, making sure you're sharing that content to the right people on the right platform is another. Understanding the ground rules of social media before diving in would be extremely beneficial to your business.
Understanding the platforms to go in search of the kind of customers you want could be all that makes or breaks your social media marketing campaign.
Understanding the kind of content to post on these platforms is another crucial aspect of your general social media marketing strategy.
We are going to discuss the best kinds of content to post on select social media platforms and the kind of people you're looking to attract.
Social Media Marketing Secrets For Small Business Owners. 1
Facebook: This is the biggest social media platform with over 2 billion active users! It is a conversational platform. This platform is best for B2C marketing.
To understand the kind of content that works best on a particular social network, you need to test out different content and stick with the strategy that has the highest number of shares, likes and general interaction, this is the same for all social media platforms.
How often to post is entirely up to you, but it is advisable to post no less than twice daily and no more than five times daily. This is because users tend to unfollow and unlike pages that are 'everywhere' on their newsfeed.
2.LinkedIN: This is a great platform for businesses that are targeting B2B (Business to business).
LinkedIn is a platform to connect with other professionals in the same line of work. This makes it a great place to network.
LinkedIn is a professional platform for people to connect and as such, your post should reflect that. You should share aspects of your business that expands and showcases your expertise.
Twitter: This is easily the most controversial platform. Twitter is a great mixture of both Facebook and LinkedIn as they allow you the ability to interact with both individuals and businesses alike in a way that no other social media platform can.
With over 5700 tweets every hour, Twitter is a platform where it's acceptable to post multiple times per day as this will increase the opportunity of your post being seen by your followers which will in turn increase engagement.
Instagram: This is the most visual platform among all. This means your social media marketing tactic with Instagram would basically be more pictures and videos, with fewer words.
One of the perks of Instagram is that it's affiliated with Facebook and as such, paid advertisement also appears on Facebook.
With Instagram, hashtags are very important as this allows users to search for general content relating to your brand and see your page among the 'hash-search' results. Hashtags are often said to be the currency of Instagram.
Social Media Marketing Secrets For Small Business Owners. 2
Top 10 social media marketing ideas for not-so-techno-savvy sole business owners:
You must determine the kind of results you want to achieve from your social media marketing efforts. Some of these include: Increase in sales, leads generation, increase in numbers of subscribers, increase in website visits, etc. You have to answer this question to determine the kind of results you want your social media marketing efforts to generate.
You must figure out who your market is, and then you must find your market. Figuring out who your market is means taking the time to study the kind of audience you want to reach while finding them are the actions you optimize into your social media marketing to find those people you've figured out.
This is the trial and error part. In understanding the best social media platforms for your business, you need to test and study them all to understand the ones that best connect with your audience. It wouldn't be advisable to use all, hence, you shouldn't even try such.
Twitter is a great way to build connections with like-minded people in your industry. It is a fantastic way to build buzz about your business, products or services. Effectively using Twitter can increase the number of visits to your website and general interaction with your brand, especially if you utilize the power of hashtags.
Hashtags are extremely important when using Twitter. This is because it helps you target who sees your post. Hashtags are generally about using keywords to target and lead people to a particular subject matter. In this case, your brand.
Do not forget to retweet other people's tweets! The goal of SOCIAL media is interaction. It's not entirely about you. It's called social media for a reason.
Do not go on LinkedIn hoping to make sales (Yes, I said it). LinkedIn is more about connecting with people in the same space than it is about making sales. It is a great place to keep a close eye on your industry, to share ideas, job postings et cetera.
Do not forget about SEO (Search Engine Optimization). You need to use the right keywords in your articles, article titles, blog posts, tweets, web pages, etc as this allows search engines to find them. You'll need to continuously optimize your website for SEO until you're on the first page of the rankings (which is exactly where you want to be).
Use Google Analytics to track your marketing efforts. You set this up on your website to see who's visiting your website, the pages they're visiting, where they've come from, how long they're staying, etc. This is extremely important because it lets you know what's working and what's not. With this, you're able to adjust and tweak your efforts until they produce the desired results.
LEARN! Social Media Marketing is ever evolving! This is why you need to remain above the curve and constantly optimize to get the best out of your Social Media Marketing Efforts.
Using social media to effectively market your small business, product or service takes time and great effort to figure out and get right.
Want to learn more about how to use social media marketing to grow your business, click here to access our Social Media Marketing Bootcamp courses.