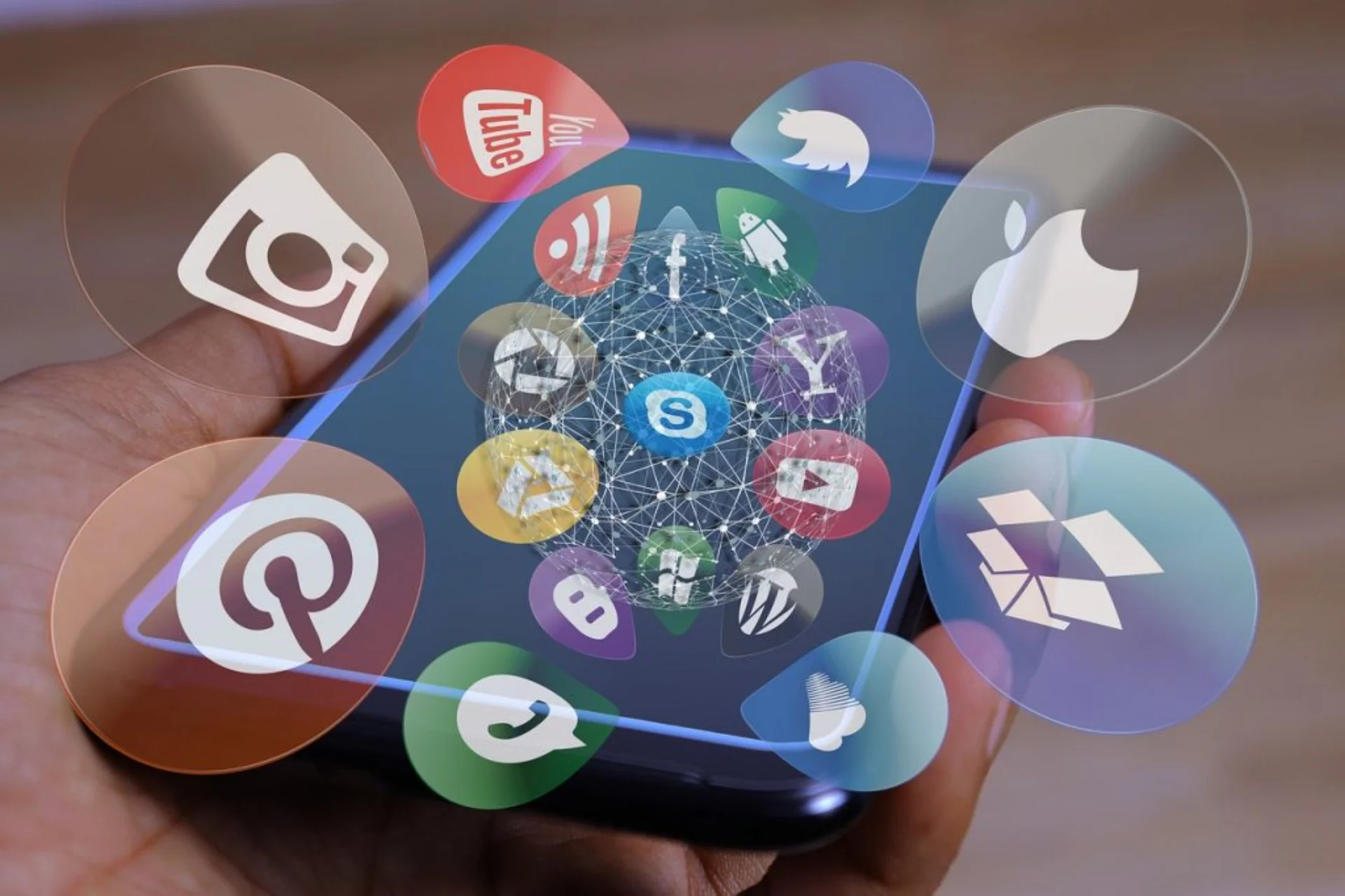 Business
HOW TO RUN A DIGITAL MARKETING CAMPAIGN IN NIGERIA WITHOUT SPENDING MONEY
As a business owner Its important to know how to run a digital marketing campaign and more important to know how to run it without wasting money
Digital marketing involves the use of digital channels/platforms for selling your products or services online while digital marketing campaign is/are efforts put forward to increase traffic, engagement, and conversions using means such as an advertisement (on platforms such as Google and Facebook), email marketing as well as sales funnel. The goal is usually to reach out to as many internet users as possible, showing them what you have to offer and converting them from mere users into leads, and, eventually, get them to become paying customers.
Basically, whenever you involve the use of any electronic device to sell your products or services, you are running a digital marketing campaign. However, the scope of digital marketing extends beyond what you may have been told.
Digital marketing can be done both online and offline.
Online digital marketing campaign involves using channels such as SEO, social media marketing, pay per click (PPC), leads and sales generation, email marketing, etc. While offline digital marketing involves the use of electronic billboards, television, radio and even phones.
A digital marketing campaign, therefore, involves all the steps you would take to achieve this form of marketing. From the point of planning to the point where you are measuring your results and counting your profits.
Although running a digital marketing campaign might cost you some resources, we are going to show you how you can run a successful digital marketing campaign without spending a dime. All it would take you would be some time and some bit of effort.
CLEARLY DEFINE YOUR GOALS
The best way to run a successful digital marketing campaign without spending any money is to first define what exactly you plan to achieve with it. Make an outline of what your goals are and include how you plan on going about it.
There are several goals for beginning a digital marketing campaign but the most common ones are to;
increase brand awareness, get more engagements (in the form of likes, followings, and comments), generate more traffic and leads, or make more sales.
Defining which one of these goals you intend to achieve is necessary because while it might be tempting
to try to hit all at once, the effort would likely be futile and the results counterproductive.
So it is important that you know, from the onset, what the goal is and then channel all your energies towards achieving it. Also, when you define your campaign goal, your key performance indicators (KPI) are easier to monitor and measure.
Also, learn from the onset, on which of the social media platforms your target customers hang out with the most. This will advise you on where exactly to point your focus making everything else easier for you.
POSTING ON SOCIAL MEDIA
Perhaps this is the most important way of them all. Social media is the largest form of digital marketing and can be used to achieve all the major goals of digital marketing whether it's brand awareness, or engagements, or even direct sales. And the ​best part is that using social media is completely free.​
Also, not only is marketing on social media extensive and free, but it is also relatively easy to use. Anyone with a basic understanding of how to chat and engage on social media can also easily sell products and offer services on social media.
Platforms such as Facebook, Twitter, and Instagram all allow sellers some very good forms of free advertising. That is, you can create ads and use them to reach out to potential and existing customers for free.
According to results compiled just last month, 66.67% of the entire Nigerian population is on Facebook. 15.73% of the population are on Twitter while 12.4% and 2.65% of the population are on Pinterest and Instagram respectively.
This means, even at its worst, the best place for you to find your customers easily and for free is on social media.
USE HIGH-QUALITY CONTENTS
People don't usually like to come online and be sold to immediately. They instead want to be entertained. It is when they have been entertained enough and they become curious that they will begin to make purchasing decisions. This is why it is important to always post highly engaging content. Make your content impossible to be ignored and you will find yourself marketing without spending a dime.
The aim of every digital marketing campaign is to reach a target market and one of the ways to do this for free is to use​ great content​. High-quality content can make thousands of online users identify with your brand. And standing out in today's pool of countless sellers is a great way to ensure that the sales never stop.
When people can associate your brand with quality content, half the job is done.
People also see the need to share something they like with others. This means they will most likely share your content without you asking. This increases your brand awareness for free and consequently leads to more leads and sales.
If you feel creating quality content would cost you, you can do what many big businesses like BuzzFeed do, use ​user-generated content​. Get your users to create contents that you would publish. The user feels recognized and appreciated and you get free content; everyone wins.
OPTIMIZE YOUR WEBSITE AND CONTENTS
A huge part of your business marketing can be done through search engine optimization. SEO, as it is commonly referred to, is a way of making your website stand a better chance of ranking higher during a search online.
60% of online users do not look beyond the first page of their search results. This makes the first SERP, especially the top of it, the best place to be if you intend to run a free marketing campaign.
To rank on top of the first SERP, you have to take note of the following things as that is exactly what the search engine uses to rank your website;
keyword selection,
The use of search engine friendly designs,
The use of authentic links,
And resolving all technical issues that may occur when your site is visited. The moment you have ensured all the above, the search engine would then place your site on top of a SERP whenever a user searches for a keyword related to your business. This makes people more aware of your brand and increases the likelihood of them engaging with you for business. Always remember that the more effort you put into optimizing your website, the better your chances of getting more authentic leads.
TAKE ADVANTAGE OF YOUR EXISTING LEADS
The end goal of digital marketing is to sell. To sell, you need to generate leads who eventually become customers. Generating leads can sometimes cost a lot of money but we are looking at how to run a digital marketing campaign without spending money. Never be that business owner who tosses out a list and contacts of his or her customers because they have made purchases already. Know that each customer is a potential lead that can bring you at least 5 other leads if you play your cards right. The major thing to do here is to treat your customers right.
Have a system that treats customer relationships as a priority. Make sure your customers are always satisfied because a satisfied customer is most likely going to tell others and even compel them to patronize you.
We know we have always been told to never mix business with pleasure but the use of discretion to nurture and maintain a level of friendship with some selected customer is something you need to do if you plan to get by. Holding a hearty conversation with these customers and making sure you reach out to them on the weekends is a fine way to seal this relationship. With time you can ask these customers for referrals and even get them to share your ads. They will oblige willingly and without hesitation.
GET YOUR FAMILY AND FRIENDS TO SHARE YOUR LINKS AND CONTENTS
It is a no-brainer that, perhaps, the first place to look when running a free digital marketing campaign is within one's personal circle. Many sellers overlook what they already have and pay a huge amount of money to get results they could have gotten for free.
When you are trying to cut marketing costs, you should first, see that your friends and family are a great opportunity for you to get the word out. Your family and friends know people who you might not know. People who might be your potential customers. So when you get them to share your links and contents with their own personal circles, you are creating endless opportunities for your business to get to your potential clients.
BE ACTIVE IN ONLINE AND OFFLINE PLATFORMS
There are many groups on social media, for instance, Facebook, where you can run your ads and sell free of charge.
Many of these groups only require that you become an active member. You can search for groups related to your business and become very active in them. As an active member, you engage with people respectfully and offer answers and explanations to other member's questions. You should also participate in the different discussions that hold in such a group. When you do all of these, you become well-known and other users tend to trust you more. This trust and confidence are what will motivate them to pay attention when you try to sell to them and not treat your ad as spam.
Also, being active in offline platforms is a great way to sell for free. Always attend industry-based events, that is events that are related to your niche of business, and do free presentations. During or after these presentations you can then let the audience know about your business using a slide and asking them to check out the links you would make available for them right then.
Although participating this way might not get everyone in the groups or at the events to patronize, it can get you a good number of sales lead. And these leads are of high quality because you got them at places where only those who could be interested in your products or services are likely to be.
USING FREE EMAIL MARKETING
Over the years email marketing has proven to be a great form of digital marketing. It grants the business owner a chance to reach out to thousands of customers, increase business awareness and even generate sales.
Email marketing is usually done through direct selling or telling a story then inviting the customer to move to your website. The impact is usually more profound when the message is well-crafted.
You can run email marketing by yourself. But this is considered to be very stressful and less effective. Hence the need for an email marketing agency.
Normally, there should be a cost when you try to use these agencies. Yet there are platforms that offer you this service for free. A very popular one is Mailchimp. Others that also offer the services for free include Sender, Benchmark, etc. it is important to learn this when learning how to run a digital marketing campaign
Not only are most of them free and very easy to use, some even offer you automation services where you can integrate your website so that your customers can go easily from the mail to the landing page.
SEARCH FOR AND ATTEND FREE DIGITAL MARKETING MASTERCLASSES
Search online a find free digital marketing masterclasses like the ones offered by Odigital though it is a free master class, you can still learn a thing or two on how to engage your customers and increase your ROI, you could also ask questions and learn from the response to your questions. that way you would be able to optimize every kobo you spend running Ads
CONCLUSION
Every business person wants to grow and expand. To do this, there must be continuous profitable sales. Selling can be challenging but digital marketing has proven to be a great way to reach out to countless customers and keep the door to your store open 24/7.
Digital marketing, although now recognized to be highly effective, can also cost a fortune. But we believe it can be free and still very effective. We have not exhausted the list of ways to go about running a digital marketing campaign without closing down your business, but we also believe the ways listed above are the most important.
Only ensure you first create a clear plan and path for your campaign and then you can go ahead to sell on the different digital platforms and continuously pull in sales leads.