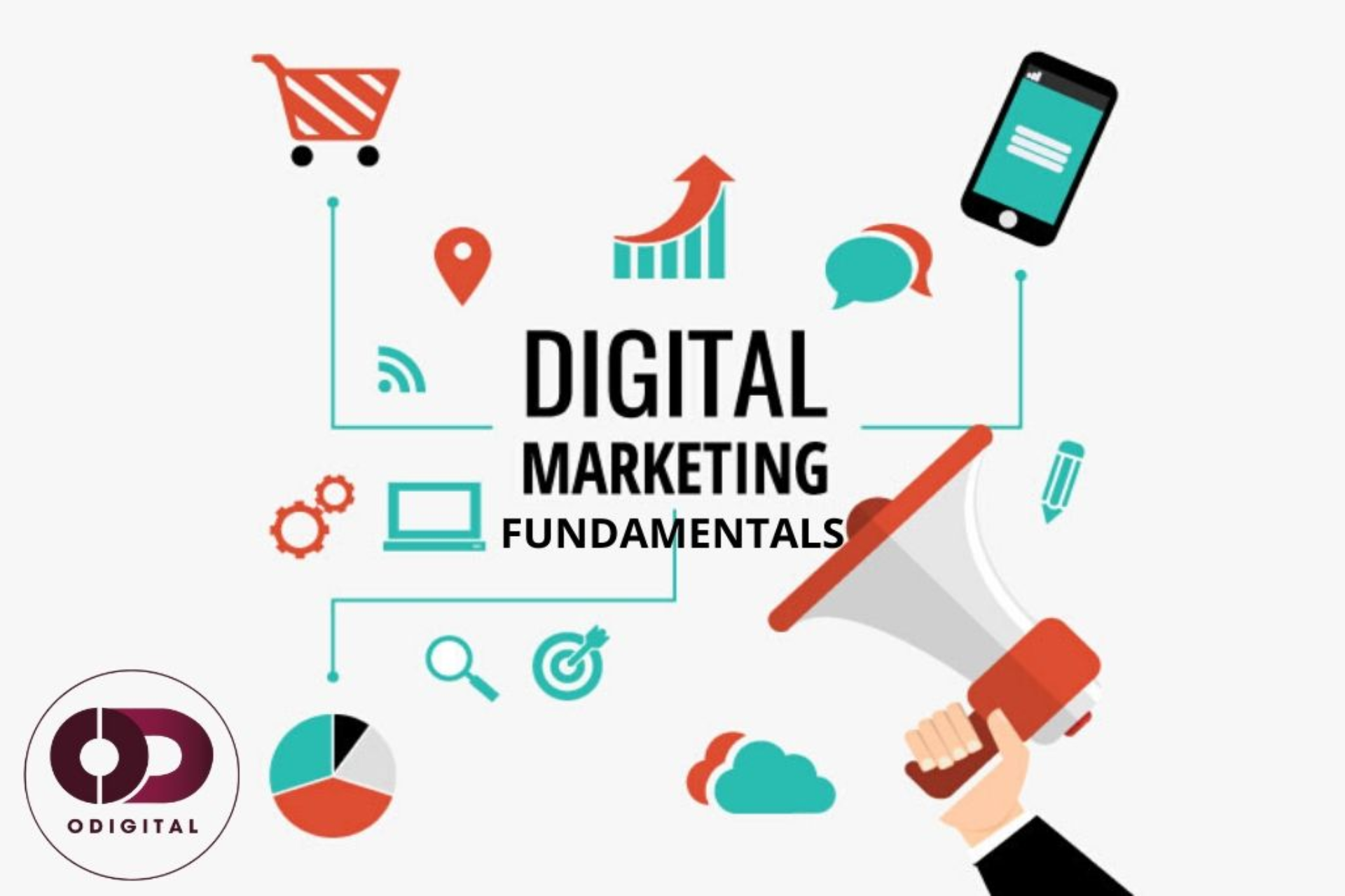 Digital Marketing
SECRET DIGITAL MARKETING STRATEGIES FOR 2021(The Past, Present and Future Of Online Marketing)
Why is digital marketing so important? Well, we'll give you the perfect answer to that. Let's start by considering these staggering statistics:
As of 2020, the number of internet users around the world was fifty percent (50%) of the global population.
By the end of this year (2021) the number of active internet users around the globe would cross over 65% of the global population.
The number of active internet users across the world has been increasing massively year on year since 2000. The major reason behind these numbers, especially in the last few years, is the increased usage of smartphones, tablets, and other smart devices around the world.
Throughout history, anyone who had a product or service to sell had to find a way to get their brand out there and make actual sales.
The most important goal for anyone who has something to sell has always been the same, what has changed is the Marketing strategy and the medium of advertising which are now majorly online and straight to customers via portable devices. Ever since the internet appeared, we have experienced significant changes in the way we promote our products and services.
We went from static websites to the more dynamic Web 2.0 and we saw the advent of concepts like inbound marketing, mobile marketing, video marketing, content marketing, and social media marketing, but one thing has always been constant advertising and it has always been about reaching customers and making sales. This is why we are going to explore the fundamentals of digital marketing.
First, let's take a look at how traditional marketing differs from digital marketing.
Differences Between Digital Marketing and Traditional Marketing
TRADITIONAL-MARKETING-VS-DIGITAL-MARKETING
Traditional marketing is essentially a one-way communication, while digital marketing is a two-way conversation with your target customers:
When customers open a magazine and see Ads they don't like, Sure they can talk about it with some friends, but this will most likely have no effect on the brand other customers will never see your complaint even if nothing is done about it.
But if a company posts that same advert on Facebook, you can simply and easily share your opinion in the comments section below the post and your message will be read by the publisher and all other users who see the company's advert.
This means that an online Marketing campaign needs constant attention and monitoring and also a policy that dictates how negative comments should be moderated.
Some people might think this is negative and complicated, but it can actually be very positive, because you have the chance to listen to your customers and make changes based on their preferences, and their preferences are what really matters in the end.
You can make changes to a digital marketing campaign and you can also do it very fast.
With traditional advertising, think about the time and resources you need to print and install a large billboard or an advert in a magazine or newspaper. you cannot change it once it's done. Instead, if you discover that a Facebook or Twitter advert is not working, you can change it on the spot at no extra cost.
The third huge difference between traditional advertising and online marketing is that now just about everybody can advertise.
This would not have existed if the web didn't offer affordable or even totally free opportunities for people like you and me who might have just launched their product, service, or business or plan to do so in the near future. It is cheaper to promote online, because of the low demand in comparison to the high supply.
When supply increases relative to demand, prices drop and the supply is high as there are so many places on the Internet where you could advertise your product.
The Emergence Of Digital Marketing
Online Marketing is cheaper than traditional advertising and it's also smarter because you can be very specific in defining your target audience.
Facebook advertising offers one of the best options for strategic targeting. We're not saying that it is wrong to invest in traditional marketing, because it still works perfectly for some products, but you surely have realized that the whole world has transitioned into the digital era. and digital marketing is here to stay
Many magazines are no longer printed on paper and have gone digital. We perform many worldly tasks online, such as banking online or reading digital books. We are in the so-called digital age and it definitely makes sense to invest in a digital marketing campaign if you can or cannot afford the traditional campaign.
Both Digital Marketing And Traditional Advertising can Co-exist but I would not recommend that you exclusively do the traditional approach because you can effectively target and convert more people online.
Digital Marketing Strategy: And Why You Need It.
DIGITAL MARKETING STRATEGY AND WH YOU NEED IT
Every business needs a vision and a marketing strategy or plan. We are going to talk about what a digital marketing strategy is and why you need one, we'll then move on to the importance of establishing clear objectives for your business and conclude by discussing targets and segmentation.
The first thing you need to define when planning your Digital marketing strategy is your vision
This is a mental picture of where you want to be a few months or years from now. It will function as a roadmap to your future destination. After having a clear picture in mind.
You need to write it down and produce what is called a vision statement. In practical terms, the vision statement should indicate what you intend to achieve over time. The vision statement will guide everyone in your organization in all future activities.
When you're uncertain about whether or not you should do something, you should simply ask yourself, is this going to help me achieve your vision, if the answer is no, then don't do it. This will help you stay focused on what really matters. Your online marketing goals and objectives should naturally flow out of your vision statement and should be both short-term and long-term.
Setting concrete digital marketing objectives will help you stay motivated every day. Think of specific realistic measurable goals and give yourself a timeframe to achieve those goals. Only if you set clear goals will you be able to evaluate how you're doing with your digital marketing campaign.
This is important when it comes to your company's online presence. You need to understand what Key Performance Indicators are most relevant for you and decide what is a good result for you.
Let's assume ten people interact with your Facebook post, is that good or not? Only you can answer that question. That's why you need to have a clear goal before you launch your campaign. If you set up your Facebook page just a couple of days ago and your goal for the first month was to have twenty people interacting with each post, in that case, the answer would be, this is great. If your goal was to have a hundred people interact with your post in a week, maybe then, you are not doing as great as you expected. But you see if you don't set your goals the answer to this good question will always be unknown.
The Second Important Digital Marketing strategy is understanding your target customers.
Digital Marketing is all about exchanging value. You give something to your customers that is valuable to them and you get profit in return.
This means that you need to understand who exactly you want to address and whose needs you want to satisfy. To better understand the profile of your ideal customer, try to divide your target market into various meaningful segments.
You can use various criteria as a basis for market segmentation, for example, geography, dividing potential customers by region. Climate demographic data can also be used as a basis for segmentation.
You can separate customers by age, gender, or income levels. You can use psychographics, looking at things like lifestyle or personality or maybe usage rate, like people who have already bought your product before or at first-time buyers.
Always choose the variables that you think are important for your product and your business. After carefully segmenting the target market, you may choose to target one or more of the segments you found and this process will help you define a strategy to market your product to every single segment. That's much more effective than a one-size-fits-all approach.
In order to create a successful marketing strategy, not only do you need to understand your customers,
You need to also have a clear idea of how your product or service fits into the competitive environment.
One of the most important digital marketing strategies is to identify your competitors. You should consider both your direct and indirect competitors. Direct competitors are your primary foes. For example in the airline industry, let's say for British Airways, a direct competitor will be another airline.
However, sometimes, the most dangerous competitors are the indirect ones that compete with you for market share with a different product configuration or sometimes with a completely different product. The company that launched the Skype service that many people see as a substitute product to air travel is an indirect competitor to airlines.
Many people who used to fly to other countries for business meetings now simply use Skype for conference calls. This example shows that you must carefully examine the market to identify every possible source of competition, but after that, you need to understand how you can get a competitive advantage and capture a share of your competitor's business.
Generally, there are two types of competitive advantage, cost advantage, and differentiation advantage. In the first case, your product offers the same value as that of your competitors, but you charge a lower price. In the case of differentiation advantage, you want to be different with respect to your competitors, usually with something that is unique.
Maybe your product is made of higher-quality materials, maybe you employ a special technology to manufacture your products or maybe you offer a series of complementary services that make you're offering different from anything else that is in the market.
Many people who want to start a blog or an online business struggle to find something that is original as they feel that all good ideas are taken. The truth is that whatever topic you want to talk about in your blog or your ebook or anything like that, you can talk about it in a different way from anyone else because you already have something unique that's in you.
As long as you let your personality emerge in your product, it will be different. What you have to work on and what you need to understand is how to communicate to your customers that your product is unique. As an entrepreneur, I'm sure you either have launched your business or you have at least an idea of how your product or service is unique for some reason and you know it.
However, it doesn't matter whether your competitive advantage is based on cost or differentiation, what really matters is how your customers perceive it.
After segmenting your market and choosing the market segments that you want to target,
POSITION YOUR PRODUCT
Product positioning is the image your product occupies in the mind of the customer compared to the competitors' products. You basically want to create the message that will allow you to reach your target group. Be careful, positioning is not what you do to the product itself, but to the mind of the customers.
You want to make your customers perceive your product in a certain way and you do this by modifying how your customers distinguish your product from that of the competition, for example, the name of the product, its price or the customer's expectations, but not the product itself.
And lastly,
It's all about the message that you convey to each customer segment you target.
Generally, the digital marketing message you choose should make your target customers understand how you can help them solve a problem or create an opportunity for them.
Let's look at some examples – if we talk about chocolate, I'm sure you think of two completely different things if I mentioned Ferrero Rocher and MMS. The first one is of medium high quality and its high price reflects that. The second one is a low-quality and low-cost chocolate.
This is how they position their products and this is the image they created in your mind. An important part of positioning is the name of your brand. There is a great quote that says "The brand name is like a knife that cuts the mind, to let the brand message inside". It's not about having a name that simply sounds good, but that's capable of conveying the message that you want to convey to your target audience.
Also when you come up with a new name for your brand or product, make sure you search on Google to see if someone else is not already using an identical or very similar version for their business as this could confuse your customers.
To get acquainted with the positioning strategy, you should pick an industry of your choice and think of four different brands within that industry, then write down the first three words that each of these brands makes you think of. You will unveil their positioning strategy by simply doing this.
You will learn that whenever you ask yourself whether your product positioning reflects your intended strategy, you can simply ask some of your customers. By asking them the first three words that they associate with your product, you will uncover how your product is positioned relative to your competition.
Considering all these points, the online marketing platform is vast and broadly open to all people around the world through multiple devices like Smartphones, Laptops, Desktops, Tablets, Smart TVs, etc. This creates opportunities and presents the next big hope in the areas of business development and career growth.
Because of the growth and sophistication of the internet Businesses now have a vast platform to expand worldwide without necessarily having any offices or shops in a particular place, and with digital marketing, it is very easy to connect with the target audience worldwide. the following components are important parts of online marketing and they should be included in every digital marketing strategy
FUNDAMENTAL COMPONENTS OF DIGITAL MARKETING
To start a digital marketing campaign and to excel at it, the following are components that are non-negotiable and need to be well attended to. even though online marketing is more robust than traditional advertising, the competition is tight so everyone needs to be at theIR best with their marketing strategy
the most important digital marketing components are highlighted below:
RESPONSIVE WEBSITE
The online presence is very important to any business in today's day and age. Digital marketing starts with having a nice, fully-functional website for your business, without which information about your business won't get very far.
Having a fully-functional website with complete details about your business gives more information to your clients or consumers and makes them know more about your business products or functions. Without an online presence, it is almost impossible to start digital marketing campaigns and hard to reach more people and create awareness about your products, services, and brand name.
At Odigital, we teach the importance of a well-built and responsive website during our digital marketing training course. we teach website design using WordPress and the Elementor Page builder
CONTENT MARKETING
Why is content a very important component in the Digital Marketing field? It's very simple and we'll explain. When an intending customer visits a shop directly to purchase or inquire about any of the products in the shop, a good shopkeeper will explain to them thoroughly the features and benefits of the products.
The depth and quality of this explanation is a great factor in influencing people to buy the products on offer. When it comes to the online platform, your content acts as a sales executive or shopkeeper and is the greatest representative of your business.
When you write quality, unique content on your webpage, it speaks volumes about your products and services and drives more visitors and customers to your website. Quite simply, content is the king of all the other components of digital marketing.
READ MORE ABOUT CONTENT MARKETING
SEO/SEARCH ENGINE OPTIMIZATION
This is one of the processes which allows you to list your website online on search engines like Google, Bing, Yahoo, Ask.com, AOL, Baidu, DuckDuckGo, etc. without paying a dime! It is important to note however that it is not so easy to rank in the SERP/Search engine result page as there are several websites that have also been listed under these search engine platforms, and you would need to work hard to optimize your webpages so you may rank better in the search engine result page. This process is called Search Engine Optimization.
Search Engine Optimization is the holy grail of digital marketing because if it's done right, you might not need to spend so much on customer acquisition anymore and you will get a steady stream of traffic and customers to your website/business. Register now for our digital marketing training course at Odigital Academy we will teach you how you can optimize your websites for SEO and get the best from them,
READ 8 THINGS YOU DIDNT KNOW SEO COULD DO FOR YOUR BUSINESS
GOOGLE ADS
Google ads are one of the very best tools to promote products, services, or brands across the online space. Google's Google Ads tool consists of multiple options to enable you to create different marketing campaigns, be it for brand awareness, product promotions, or more, through paid ads.
Google Ads provide almost instant results for marketing campaigns and is a very good platform for business owners, corporate sectors, and service providers around the world to reach their target audience.
SOCIAL MEDIA MARKETING
Social media marketing is increasingly becoming one of the most important components in effective digital marketing strategies. Social media marketing tools are associated with various social media platforms, the major ones being Facebook, Twitter, LinkedIn, Google+ YouTube, Pinterest, and Instagram.
These tools are very effective in reaching global audiences in a short space of time. Implementing SMM strategies can give all sorts of businesses in different fields a real boost in their overall marketing campaigns.
Odigital social media Bootcamp is an intensive practical course where you can learn how to optimize every dime you spend on Ads, you would not waste any more on Ads anymore after you have signed up for Odigital Social Media Advertising Bootcamp
READ 10 AMAZING SOCIAL MEDIA STRATEGY THAT WOULD EXPAND YOUR BRAND
EMAIL MARKETING
Though being an old marketing method, Email marketing continues, despite many new marketing channels, to be a very effective way of reaching out to clients and customers through newsletters.
Email marketing particularly helps with engaging with and keeping a relationship going with a business' clients and customers by discussing subjects of interest and making well-suited offers through their e-mail ids.
MOBILE MARKETING
Mobile Marketing is one of the most important components of digital marketing. Why? Because there is no limit for using mobile phones and people are with their mobile devices all the time.
Mobile marketing targets active and non-active internet users on their mobile phones. Active internet users are mobile phone users with data on their devices while non-active users are not connected with data or the internet. There are multiple options to reach non-active internet users using text and voice messages, and by calling them directly on their contact numbers and letting them know about your products and services.
For active Internet users, you can directly reach out to them via their inbox (email), WhatsApp, Facebook, Twitter, and other social media accounts.
As an industrialist, business owner, or service provider, understanding the importance of digital marketing and the various components would enable you to promote your brand and reach more of your targeted audience/Customers across the globe to get better ROI (Return on Investment).
Also, should you choose to pursue a career in Digital Marketing, Digital Marketing job openings are opening everywhere around the world every day.